Dyno
Tested Performance
We tested the Z3x2 with a 350 cu. in small block with a stock cam. Compared with a typical 4-BBL setup, the Z3x2 delivers more horsepower at lower rpm — 346 hp at 5200 rpm compared with 337 hp at 5400 rpm with the 4-BBL.
A Z3x2 gets up early and stays late.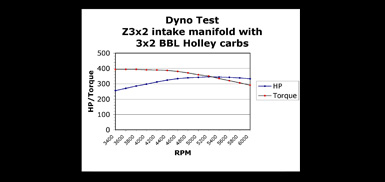 Click Chart for a larger view.